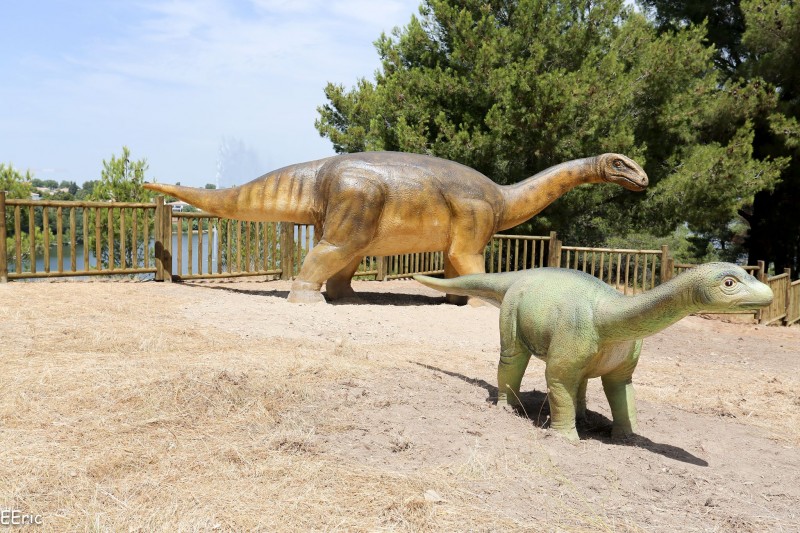 - INATTENDU - UNEXPECTED

> DINOSAUR'ISTRES
Baladez-vous parmi les «grandes figures» des Dinosaures sur la colline du Castellan, déjà connue comme un site archéologique et emblématique de la biodiversité provençale.
Vous y découvrirez une quarantaine d'espèces représentées «à grandeur réelle» le long d'un parcours suivant leur apparition chronologique sur Terre.
Dinosaur'Istres offre une promenade ludique et instructive pour petits et grands. Au-delà de la découverte du parcours de manière libre et autonome, de nombreuses animations et visites guidées sont proposées par l'Office de Tourisme, qui fait appel à des spécialistes de la paléontologie.
VISITE COMMENTEE SUR RESERVATION
> DINOSAUR'ISTRES
Stroll among the "great figures" of the dinosaurs on the hill of Castellan, already known as an archaeological site and emblematic of the biodiversity of Provence.
You will discover about forty species represented "real size" along a route following their chronological appearance on Earth.
Dinosaur'Istres offers a fun and informative walk for young and old.
Beyond the discovery of the course in a free and autonomous way, many activities and guided tours are offered by the Tourist Office, which calls on specialists in paleontology.
VISIT ON BOOKING